Nicaragua is blessed with an abundance of good waves, offshore winds, and sunny weather year-round. Mark and Dave's Place is situated in front of the best waves the country has to offer with a climate that averages around 80 degrees and water temps that hover between 75 – 85 degrees.  Mark and Dave's is located ocean front on one of the most fertile surfing beaches in all of Nicaragua.
Read more +
[clear]
[hr] [/hr]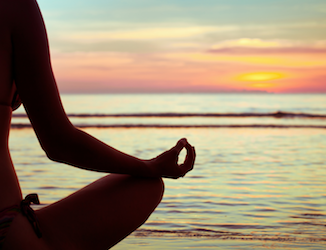 Yoga
Our retreats embrace the rhythm of the ocean, the warm sea breezes and the sounds of nature in the jungle. This paradise setting becomes the heartbeat for your yoga practice, surfing adventure and wellness experience. If your focus is yoga, surfing, detoxification, nutrition, self-healing or a combination of all five, we have the right retreat for you.
Read more +
[clear]
[hr] [/hr]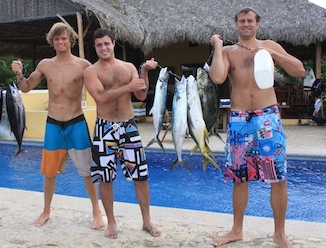 Fishing
Nicaragua offers incredible fishing, The Pacific offers tuna, dorado, red snapper, jack trevalle, mackerel, mahi, rooster fish, and sailfish. The best fishing is between March through September. There are a variety of options – deep sea fishing or a near shore spear fishing mission.
Read more+
[clear]
[hr] [/hr]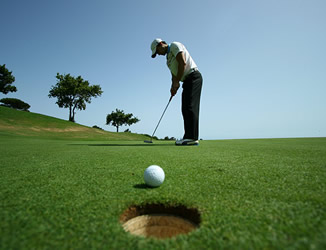 Golfing
Mark and Dave's is located within a two minute walk from one of Nicaragua's premier Golf Courses. Perched high atop a hill overlooking the entire beach, tee #5 provides an example of the overall beauty the course provides with its small, tiered greens it's definitely worth a few rounds during your visit.
Read more+
[clear]
[hr] [/hr]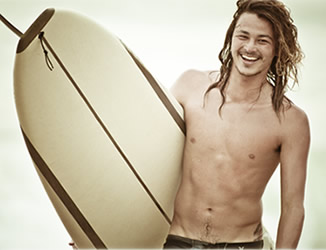 Learn to Surf
Our team enjoys working hands on with students and introduces the basic elements of surfing.  It all starts on the shore where you learn the motions of getting to your feet on the board.  Our instructors will work closely with you and prepare you to ride small waves close to shore.  While in the water, it's very important that our students are comfortable and learn how to navigate through a "surfer's" eyes.
Read more+
[clear]
[hr] [/hr]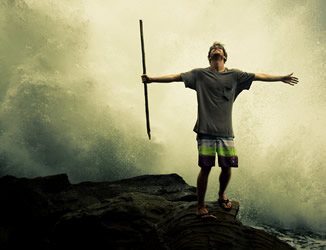 Culture
Nicaragua has gained popularity over the last few years for their great waves and its diversity both geographically and culturally.  In the 16th century the Pacific coast of Nicaragua was settled as a Spanish colony – today it has a population approaching 6,000,000 and tourism is its second largest industry.
Read more+
[clear]
[hr] [/hr]