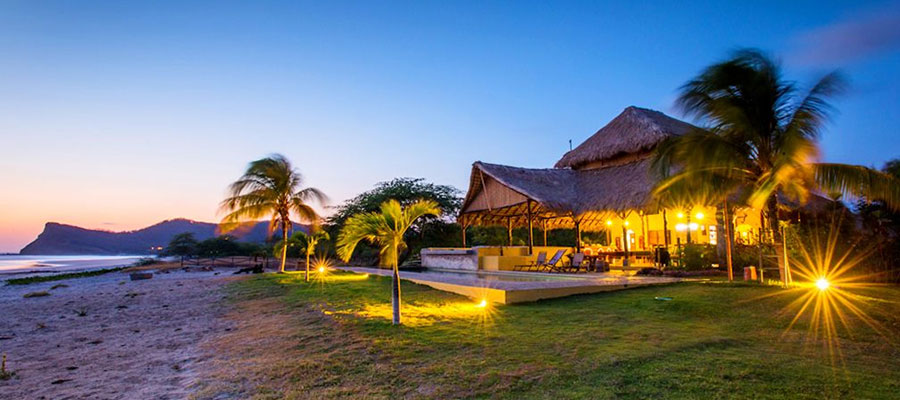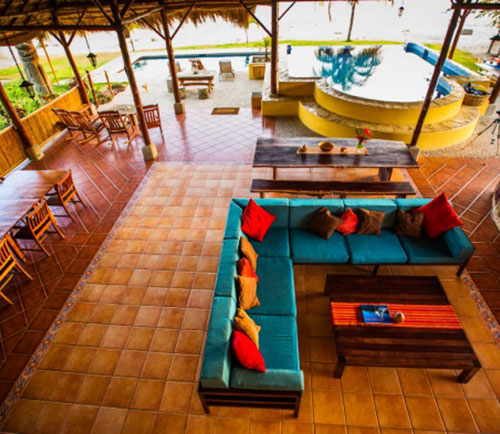 The Hacienda
While located at the heart of the Nicaraguan Riviera, the sense of ease and seclusion at Mark and Dave's is palpable; the "Ocean Front" two-acre Hacienda, stretching out into the Pacific Ocean, offers wonderful panoramic ocean views that compound the tranquility of the property.
Read More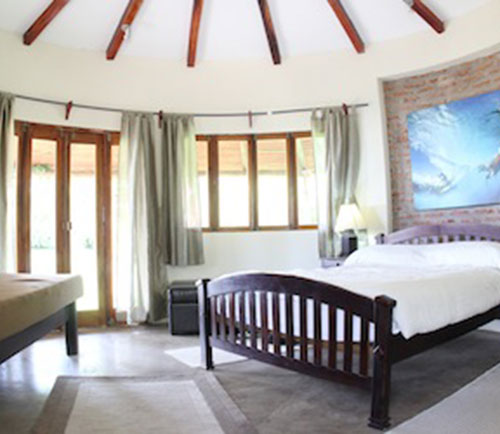 The Casita
Down a grass path from "The Hacienda", you will discover "The Casita", a circular, palm-thatched building with a traditional thatch roof. While a 20 foot circular wall encases the building, the front of the structure is open with panoramic windows, creating views of the waves and headlands.
Read More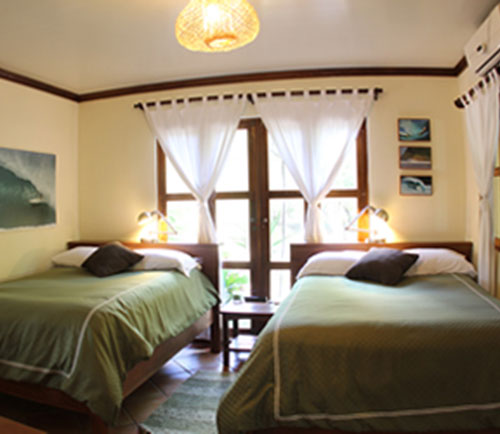 The Hacienda Rooms
Centrally located and steps away from "The Hacienda", four private and individual "air conditioned" guest rooms, with private bathrooms and showers, await you. Each room provides two full size beds, comfortably adequate for sleeping two. Enjoy restful sleep on these amazing pillow top beds.
Read More