Soft and Inviting Pillow Top Beds
Centrally located and steps away from "The Hacienda", four private and individual individual "air conditioned" guest rooms, with private bathrooms and showers, await you. Each room provides two full size beds, comfortably adequate for sleeping two. Enjoy restful sleep on these amazing pillow top beds. Travel in comfort and enjoy our media player with over 300 movies and an iPod docking station. The Hacienda rooms are perfectly equipped to comfortably house two guests and small families with young children.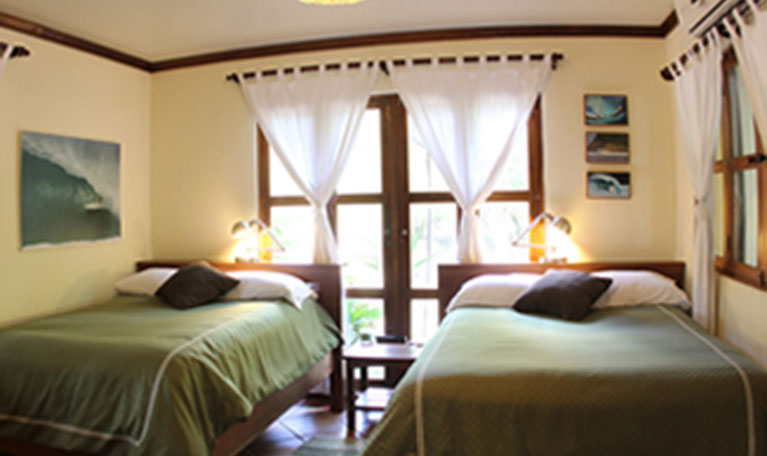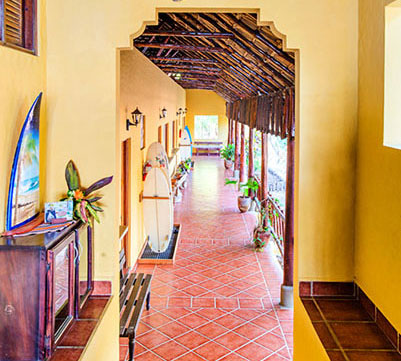 Style and Comfort
The style emphasizes a sensual blend of local colors, textures, and materials in a manner that renders the structure an integral part of its environmental surroundings. Traditional hardwoods with elements of tropical modernism set the mood for a calming tropical oasis.